My interest and passion in holistic birth began over 15 yrs ago when I read three books that imprinted me deeply.  The title of those books were Birthing From Within, Spiritual Midwifery, and the Womanly Art of Breastfeeding.  Page after page these books seemed to be calling something deep in me to awaken.  It was as if this "new" information I was taking in was actually reminding me of some inherent and powerful knowledge that was somehow there all along.  I became completely inspired to learn more and immerse myself in this world of traditional woman wisdom.  I attended trainings, workshops, and continued to read everything I found that viewed pregnancy, birth, and mothering as a spiritual rite of passage.  The philosophies that most inspired me were the ones that put self-growth, conscious preparation, and parenting as a spiritual journey; one that recognizes that this journey is as much about birthing a new SELF as it is about birthing a new baby.  I am deeply moved and inspired by this view of birth.  My highest intention is to grow that awareness in every mama I touch physically and emotionally.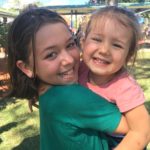 My "real-life" learning came in 2006 when I gave birth to my first child and became a Mother.  Then in 2015, once again I gave birth, this time in the presence of my first daughter.  I am proud to say that I am first and foremost a home-birthing, co-sleeping, extended breastfeeding, baby-wearing mama to my two beautiful girls!  I know first hand what it means to be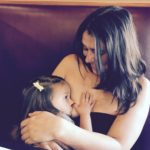 in the care of a midwife, to labor and birth in a tub, to have an unassisted pregnancy and birth with my second baby, to struggle and cry while we figured out breastfeeding, to wake up countless times in the middle of the night for what seemed like an eternity to nurse my babies.  I know first hand about night-weaning, cloth diaper science, baby carriers, and so much more!  These two precious beings have taught me more about myself than I ever imagined.  They have been my greatest spiritual teachers and for that I am grateful.
Prior to becoming a midwife, I served families in Central Florida as a doula, childbirth educator, and lactation counselor.  I spent several years working as a bilingual birth and breastfeeding advocate in Orlando.  I organized community health events while working with the Seminole County Health Department and as an early board member of the former Central Florida Birth Network.  I am proud to be the daughter of immigrants and proud of my South American heritage.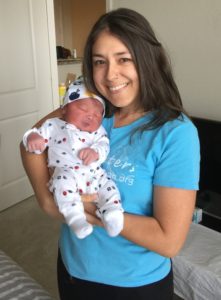 In 2013 I became a Licensed Midwife after graduating from the Florida School of Traditional Midwifery in Gainesville.  I maintain my Neonatal Resuscitation Program and CPR certifications current per my Florida licensure agreement.  As a midwife I have had the privilege of serving women and their families in both the home birth and birth center settings.  I use a holistic approach in caring for my client-mamas by focusing on natural remedies, nutrition and exercise, and the mind-body connection.  I believe in the absolute transformational power of pregnancy, birth, and mothering and I relate deeply to my midwifery clients because just like you I am a mama also walking this path, sharing the same challenges, joys, and blessings.  I believe we are all strong MOTHERS walking this path TOGETHER!
~Michelle ❤
---
 A L L I S O N   W I L L I A M S ,  C D ( D O N A )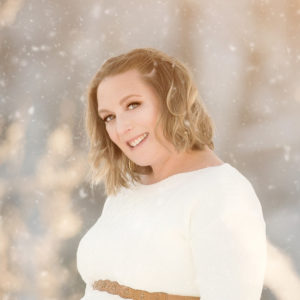 Hi beautiful mamas! My name is Allison and to say I am a birth junkie is an understatement.  I love birth, babies and mamas.  My family and I moved from Canada (eh… lol) to follow my husband's career.  I was working in Canadian as a pediatric nurse and truly loved my job.  Prior to Pediatrics I worked in maternity and emergency.  After the birth of our daughter and our move to the US I knew I needed to follow my heart.  After the birth of our son I took the plunge and became a Birth doula.  I felt at home and at ease back to working with mom and babies.
As a birth assistant I bring my vast experiences as a nurse with me as well as my critical thinking and love of birth.  Being present and connected with mamas if what makes me strive to be good at my job.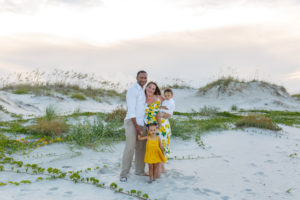 My other hobbies include chasing after two small little tykes, photographing anyone and everyone (I do love birth and newborn photography), learning more about birth videography, traveling and spending quality time with my family and friends.  I loved the mountains back home, but I love the beaches here!
Xo
Allison
---
 R A C H E L   T Y B O R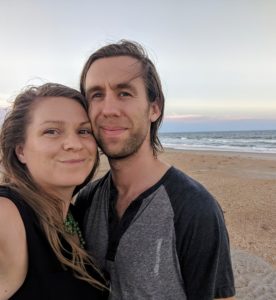 I'm thrilled and honored to be joining the Sacred Birth Midwifery team as I re-enter the birth world since moving to Central FL in 2018. I was called to midwifery both by it's inherent holism as well as the alarming reality that the conventional US maternity system is failing to provide the best care, as evidenced by rising maternal mortality rates. Before becoming a midwife, I earned my Bachelor's of Science degree from the University of Illinois in Psychology, with a minor in Anthropology, including Pre-Medicine and Herbology courses.
Before midwifery school, I also worked as an environmental organizer, natural builder, native plants propagator, doula (trained and certified by DONA International), and placenta encapsulator for hundreds of new parents. I'm humbled and full of gratitude for every birth I've been invited to attend since 2010, and for the mentors, including CNMs, CPMs, and Traditional Midwives alike, who have entrusted me with their wisdom.
My Direct Entry Midwifery Degree is from the only publicly funded school in the country accredited by the Midwifery Education Accreditation Council (MEAC). I became a Certified Professional Midwife in 2013, and practiced midwifery in my previous state of Wisconsin (where I am still licensed) at my own home birth practice, Open Arms Midwifery. In addition to providing prenatal, labor, birth, and postpartum care, I also offered in-home fertility support, including helping folks using donor sperm.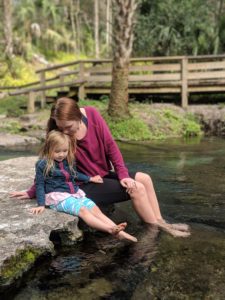 Since becoming a midwife, I've experienced the ecstatic joy and intensity of birthing my own two radiant babies at home in 2014 and 2017. Their pregnancies and births were both utterly unique and served to enhance my first hand empathy with the laboring people that I serve. The care I received by choosing to birth at home in the empowering embrace of skilled midwifery expertise was very different than if I had chosen a non-individualized path dictated by hospital protocol. My first was born almost 4 weeks early and my second was almost 10 and a half pounds! Both were beautiful, healthy, normal labors without any fear and full of bliss, and with no separation of mom and baby.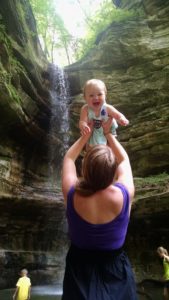 Since becoming a mother to two, my partner Luke and I decided to move closer to my own parents in Florida, in search of a sustainable balance between being on-call as a midwife while also being a present mother for my own family. We love being outside, cooking, reading, and crafting. When I'm not attending births, you can find me playing with my kids at Free Forest School of Central Florida, where I am a founding co-director and weekly facilitator.
Thank you for the honor of witnessing your journey!