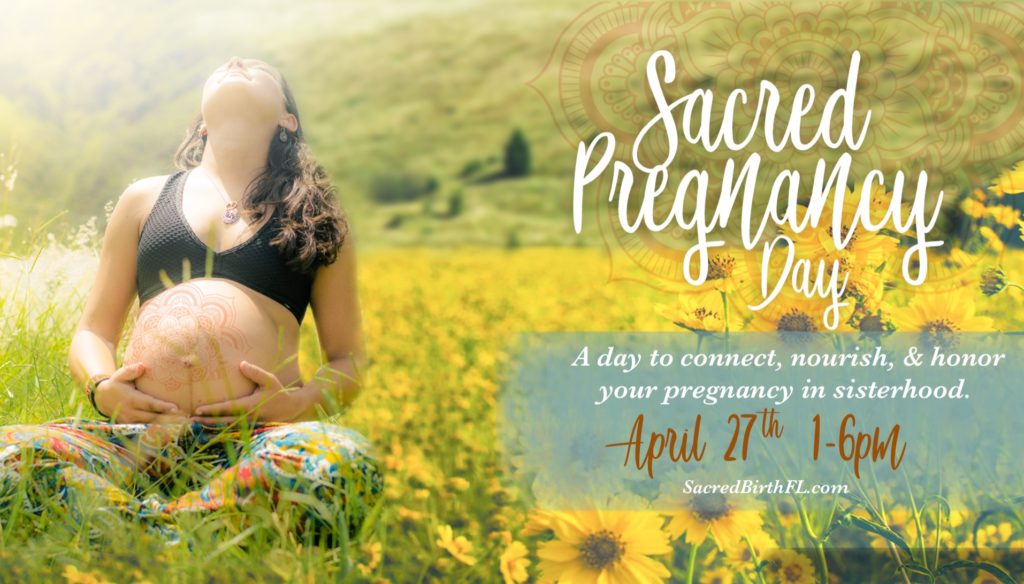 Sacred Pregnancy Day is a time to connect, nourish, and honor your pregnancy in sisterhood!
We will create a space to connect with our bodies, our babies, and each other through meditation, movement, dancing, and feasting. In addition, we will work on a project together that will be insightful and nourishing to your pregnancy and birth journey.
This will be a time to celebrate your changing body and a time for creating sisterhood on our mama journey. Motherhood was not meant to be journeyed alone and in isolation. Instead it was meant to be walked in community and with the support of our village. We hope you will join us in creating that "village"…your Sacred Birth village!
Here's what some beautiful mamas had to say about our last Sacred Pregnancy Day:
~"Sacred Pregnancy day was exactly what I never knew I needed. I was accepted into a beautiful space of women, where I felt heard, welcome, and safe. Women came from different walks of life and were able to relate, dance, and laugh together during a pivotal point in their lives." ~Alyzza, first-time mama
~"Sacred Pregnancy Day was such an incredible event. I have been in need of a safe space where I can connect with others and I had not been able to find that until this day. We ended up bonding and sharing our stories and we all stayed later than expected, but that wasn't a problem because we were all having such a wonderful time!" ~Alana, second-time mama
Time: 1-6pm
Location: Spaulding Family Chiropractic in Downtown Sanford
Cost: $48 (Early Bird $38 by March 30, PayPal.Me/michelleisla)
Note:
All supplies and nourishment included. You will be free to move, eat, hydrate, and use the restroom as needed throughout the duration of our time together. Please bring a yoga mat, floor pillow, water bottle, and anything else that will make you feel comfortable.