Our practice has created a model of care
that goes
way beyond

the standard.
Standard maternity healthcare is failing mothers. It often sets us up for dis-ease, depletion, depression, and a struggling version of ourselves. You deserve more. Your family needs a mother who has been properly cared for. 
At Sacred Birth we provide so much more than just medical support, we are here for you physically, mentally, and emotionally as well. 
Several key things make

Sacred Birth

unique among local midwifery practices and make up our unique model of care.
Several key things make


Sacred Birth

unique among local midwifery practices and make up our unique model of care.
We connect you to a community of like-minded Mamas.
Every client is invited to our Mama Rising gatherings!
Mothering-in-community begins with our weekly Mama Rising circles. We aren't meant to do this alone! Our prenatal circle is included in your care, and led by childbirth educator, doula, and board-certified lactation consultant, Alejandra DeMaio. Mama Rising gives you the opportunity to join a sisterhood of mothers on your mama journey. These weekly gatherings provide you with education, perspective, and integration on your motherhood path in order to cultivate and nurture your new self.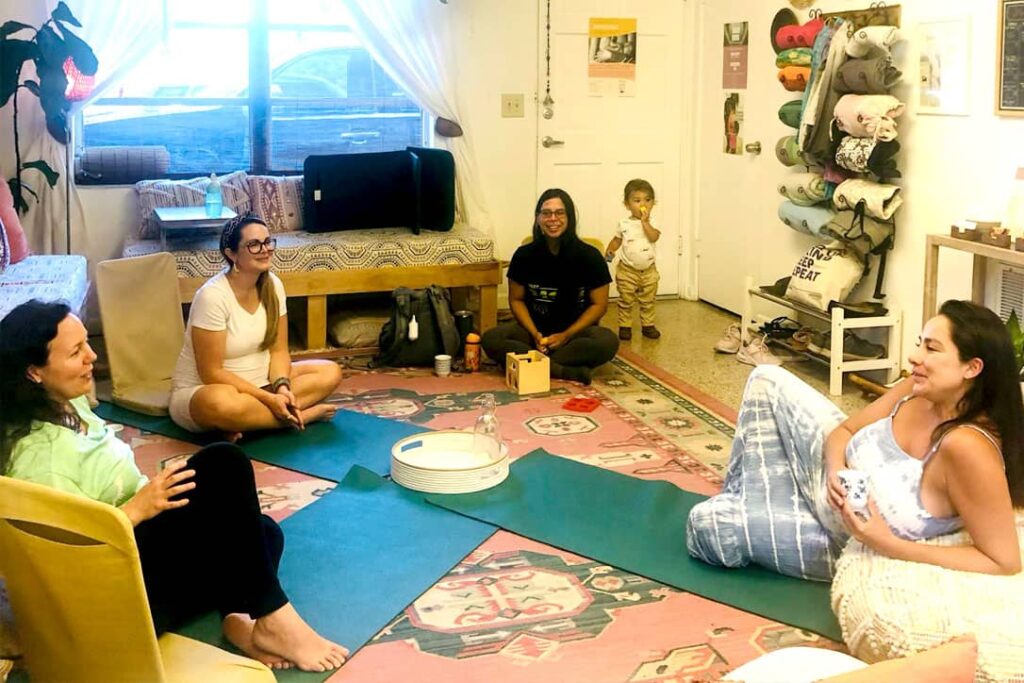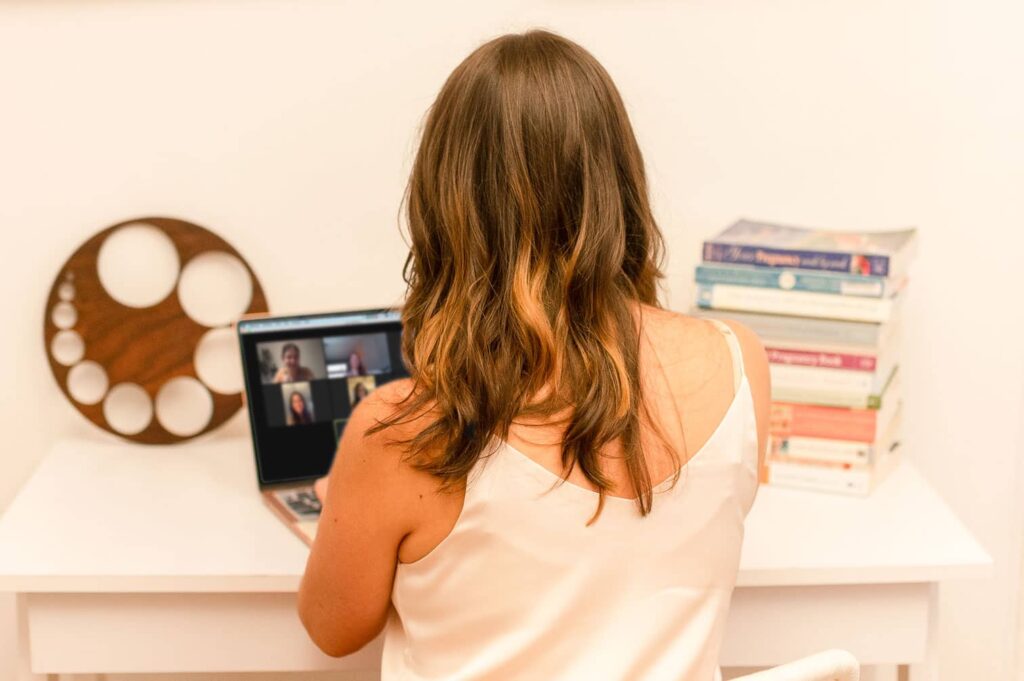 We facilitate monthly live workshops you can access from anywhere.
Each month, you are invited to GROW!, an online workshop series facilitated by our midwives and exclusively for Sacred Birth clients. These easy-to-attend remote gatherings are included in your care and are an opportunity for deep learning on important, yet often overlooked, topics in pregnancy and birth. Workshops include topics like: The Cuarentena: the wisdom of traditional postpartum care, Spinning Babies: physiological preparation, Creating YOUR birth affirmations: what do I need to give birth, "Milky Thoughts": an introduction to breastfeeding,  The Birth Altar: what & why, and other enriching topics.
We set aside a full hour for each prenatal visit with you.
Consults with your midwives should never feel rushed. We view prenatal care as an opportunity to build a relationship and genuine connection with you. It is through this connection that we are able to better support you in your birth and motherhood journey. Hour-long visits allow us the time to discuss everything that is happening for you throughout your pregnancy in a slow and relaxed way over a cup of tea. This enables a level of care that is no longer seen as part of western medicine.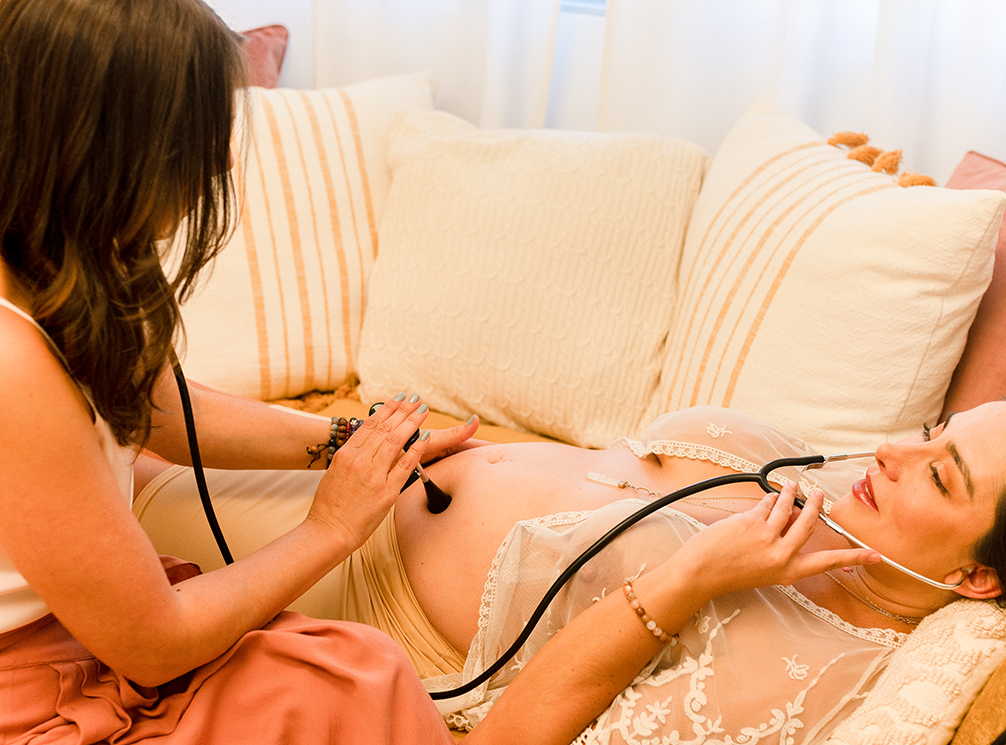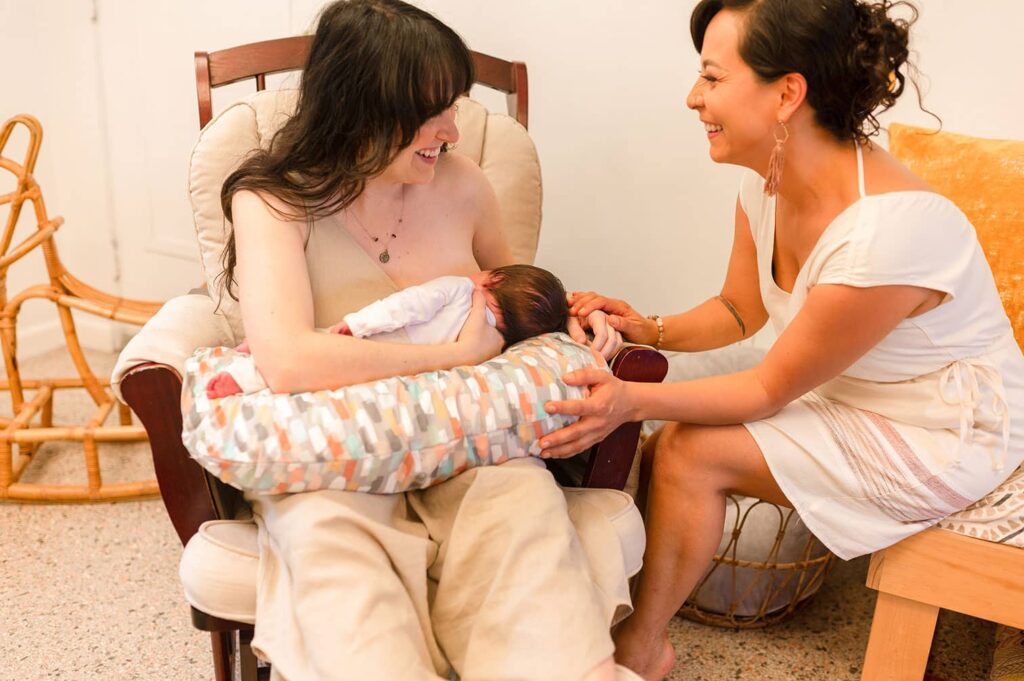 We provide you with in-home breastfeeding counseling.
While breastfeeding is natural, many mothers need guidance in the first days and weeks after birth. Included in your care is an in-home breastfeeding consult. Having the support of a highly-skilled, board-certified lactation consultant makes a huge difference in your breastfeeding experience and can ensure the optimal health and well-being of your baby. In the week following your birth, our lactation consultant will schedule a time to visit you at home for early intervention, education, and monitoring. She will assess milk production, adequate milk transfer, conduct a pre & post-feed weight check and teach you how to respond to early feeding cues.
We support your postpartum recovery with in-home visits.
We are committed to mother-wellness and traditional postpartum care. After you have given birth, we believe in deep rest for the next forty days, also known as your cuarentena. Traditional wisdom, and our first-hand experience tells us that this resting period is crucial for a mother's optimal well-being long-term. It is for this reason that our midwives and lactation consultant return to your home for your early postpartum visits, allowing you to remain in your "nest" for as long as possible.