We Are...
women, mothers, who strive to serve humanity from our highest place, in alignment and integrity with our soul's purpose.
We are called to continue the work of our wise-women lineage and to provide a blend of traditional midwifery wisdom and evidence-based care that is emotionally-intelligent, spiritually-driven, and culturally-sensitive.
Our highest goal is to support every mother to use their journey as a catalyst for profound personal growth.
We envision that through our work we create a community of empowered and courageous mothers and women leading a matriarchal rising capable of changing society for the better.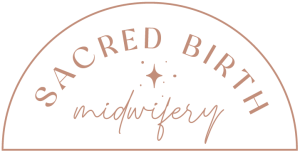 At Sacred Birth we are guided by the values closest to our hearts:
Midwife & Founder of Sacred Birth
My love of holistic birth began nearly 20 years ago. For me, midwifery came on my path to spiritual growth. Being reminded of the inherent knowledge that already lives in each of us, I began to view birth and mothering as a spiritual rite of passage. For close to two decades I have immersed myself in a world of traditional woman-wisdom and cultivated my inner knowing and trust through my spiritual practice. Self-awareness and growth are most important to me personally. Naturally I created Sacred Birth to embody these values and infuse them in everything that we do in our practice.
I have been a Florida licensed midwife for close to 10 yrs. Prior to this I was a doula, birth educator, lactation counselor, and served on the board of a non-profit birth organization. I've worked in our state health department providing breastfeeding advocacy, and attended births in home-birth and birth center settings. I earned a B.S in Business Administration from UCF and was also a public school teacher before entering the birth world.
I am proud to be the daughter of immigrants and proud of my South American heritage. I am honored to carry the tradition of my female ancestors- the parteras, hierberas, and curanderas of my maternal lineage. It is important for me to acknowledge them as without their sacrifice and wisdom, what I know now and who I am would simply not be possible. Equally important for me is to acknowledge the spiritual teachers and mentors who have guided me on my path. They have influenced and changed the course of my life through their selfless love, care, and dedication to being in service.
My two greatest teachers are my precious daughters, Luna and Nova, both of whom were born at home. Mothering them is my greatest inspiration and the ultimate catalyst to my spiritual growth. They continue to teach me that centering self-growth, conscious preparation, and mothering as a spiritual journey is important work to be done on the planet. They have taught me that this journey was as much about birthing a new Me as it was about birthing them.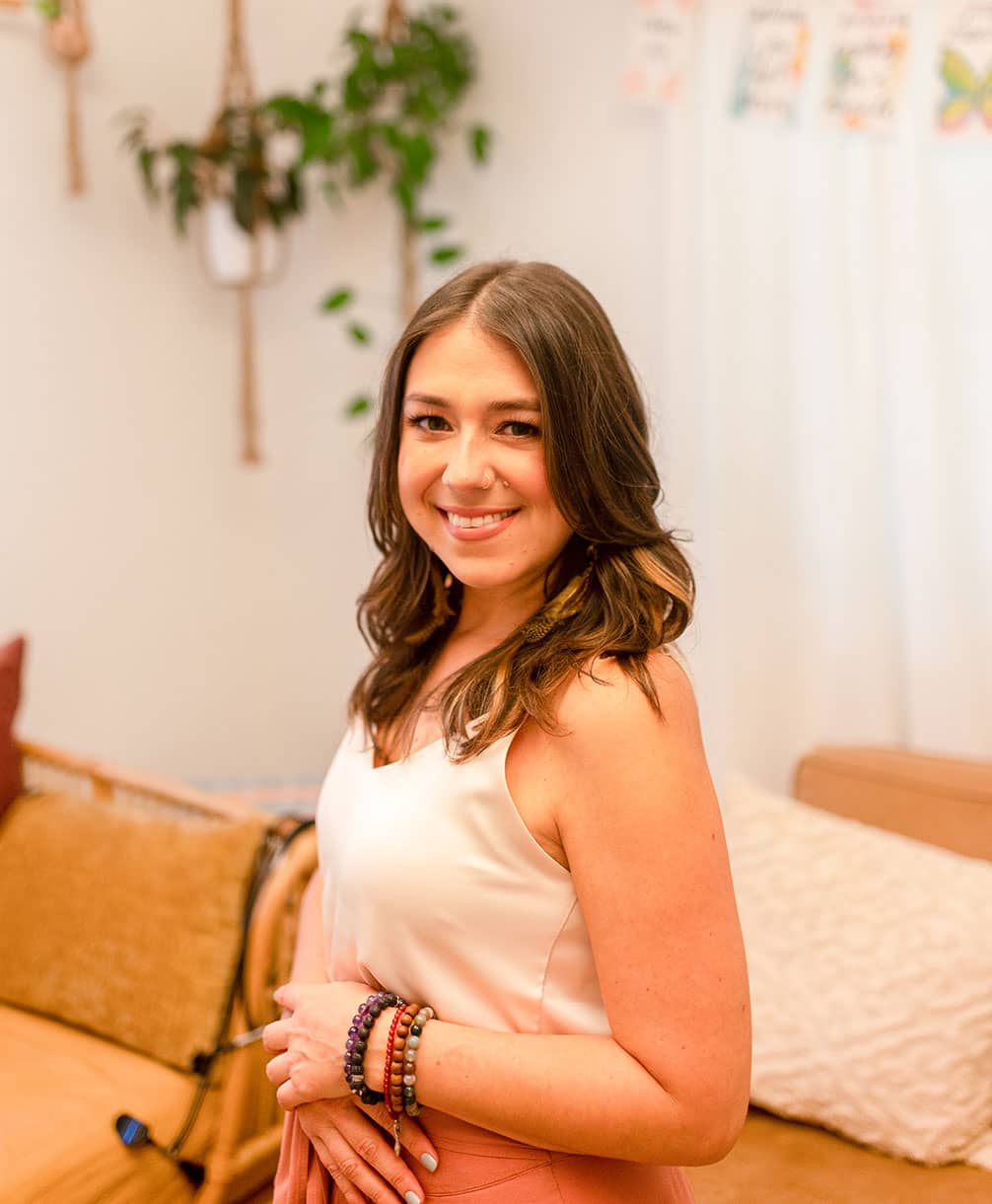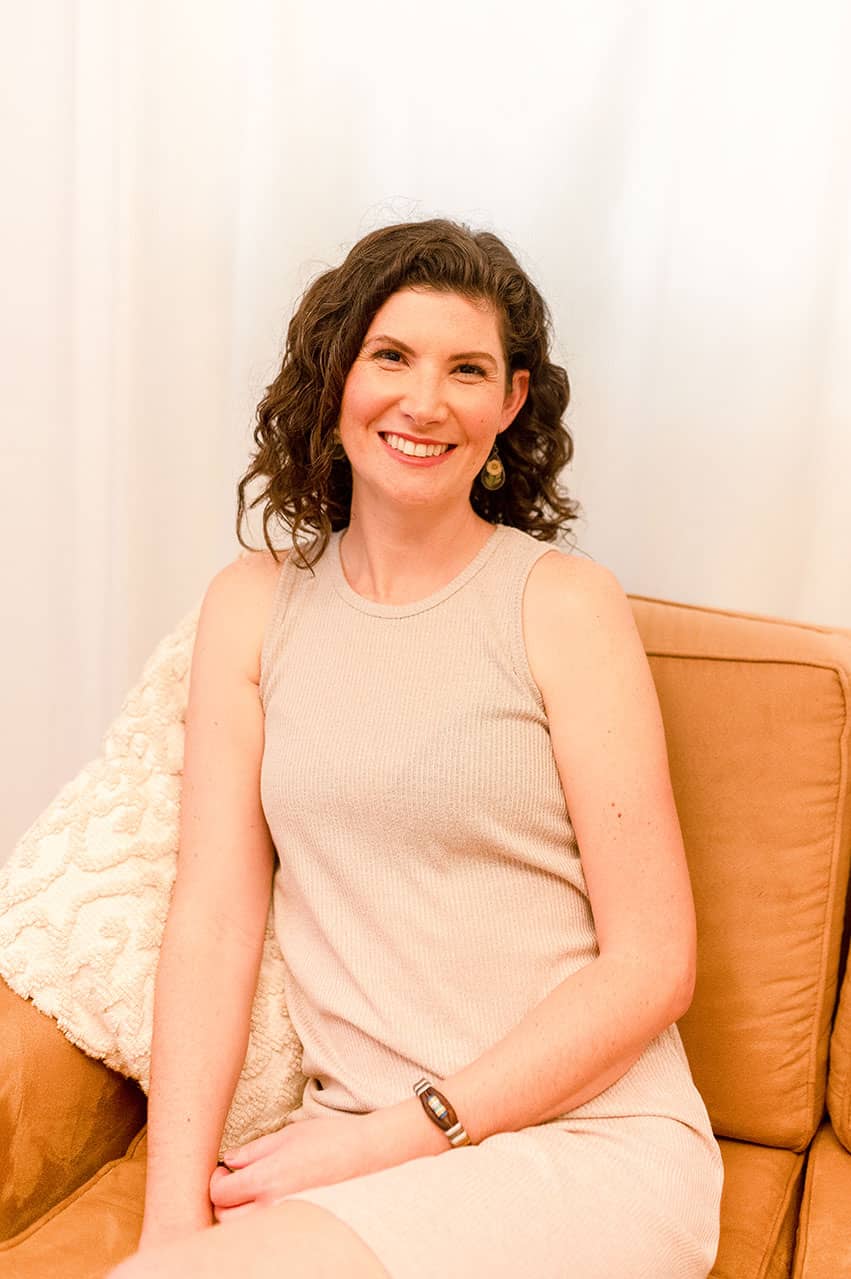 I've been working with Sacred Birth families since March of 2020 but I've been practicing Midwifery in birth-center and home-birth settings since 2015. Education is my main passion and I really love spending time talking with families about every aspect of how the birth process works. It's so important for me to have well educated mothers, who pass knowledge about their bodies to their children. When we normalize talking about our bodies in an anatomical and positive way, we normalize talking about birth and create a generation of people who will see how wonderful, wise and dynamic our bodies really are.
I began Midwifery school in 2012 and graduated from FSTM in 2015. Throughout that time I was able to precept in a large Birth Center and attend hundreds of births. During my senior year I became pregnant and had my daughter Margaux in August of 2015, at home. It was a long and hard labor but there was never a doubt in my mind that I could do it, even when I didn't really want to. That experience taught so much about how resilient and strong women are and made me so grateful to be in this community. When I think back to that day, I can't imagine having that birth anywhere else. In July of 2019 I had another home birth. This was a totally different experience. I went into that day with a different confidence and after 3 hours of labor welcomed a son, Sullivan, into our family.
Educator & Breastfeeding Support
Most of you know me as Ale. I am a bilingual IBCLC (International Board Certified Lactation Consultant), birth & postpartum doula, and childbirth educator. I take pride in being an educator for Sacred Birth Midwifery where I teach a variety of classes and facilitate Mama Rising, our weekly pregnancy & postpartum support circles. 
I was born and raised in Colombia but moved to the states when I was a teenager and graduated from UCF with a bachelor's degree in psychology. 
I started my path in the birth world soon after my first son. After an empowering, unmedicated, vaginal birth, I wanted to be a support for other families. I began as a birth assistant, where I learned a lot about physiological birth, and mother-infant care from birth through the early postpartum hours. As I continued my journey, I often found myself wanting to be nurturing the birthing mother during labor — breathing with her, supporting her emotionally, and caring for her family's needs. Therefore, I decided to become a certified birth & postpartum doula and also trained to be a lactation counselor. I worked as a breastfeeding peer counselor for the Department of Health in Orange County.  A few years into my employment, I also passed the IBCLC exam. While all that was happening, I also birthed three more sons at home and breastfed each for four years. 
I consider mothering to be one of the most profound and powerful experiences of my life. I am an advocate for conscious pregnancy, natural childbirth, connected parenting, and healthy living. I have found my passion in guiding, holding space, and honoring other families on their own journey to parenthood. In addition to my work as an IBCLC, doula, and childbirth educator, I also offer a variety of services such as facilitating mother blessing ceremonies, belly casts, henna art, birth photography, sealing ceremonies, belly binding, and placenta encapsulation. I look forward to connecting with you and supporting your journey.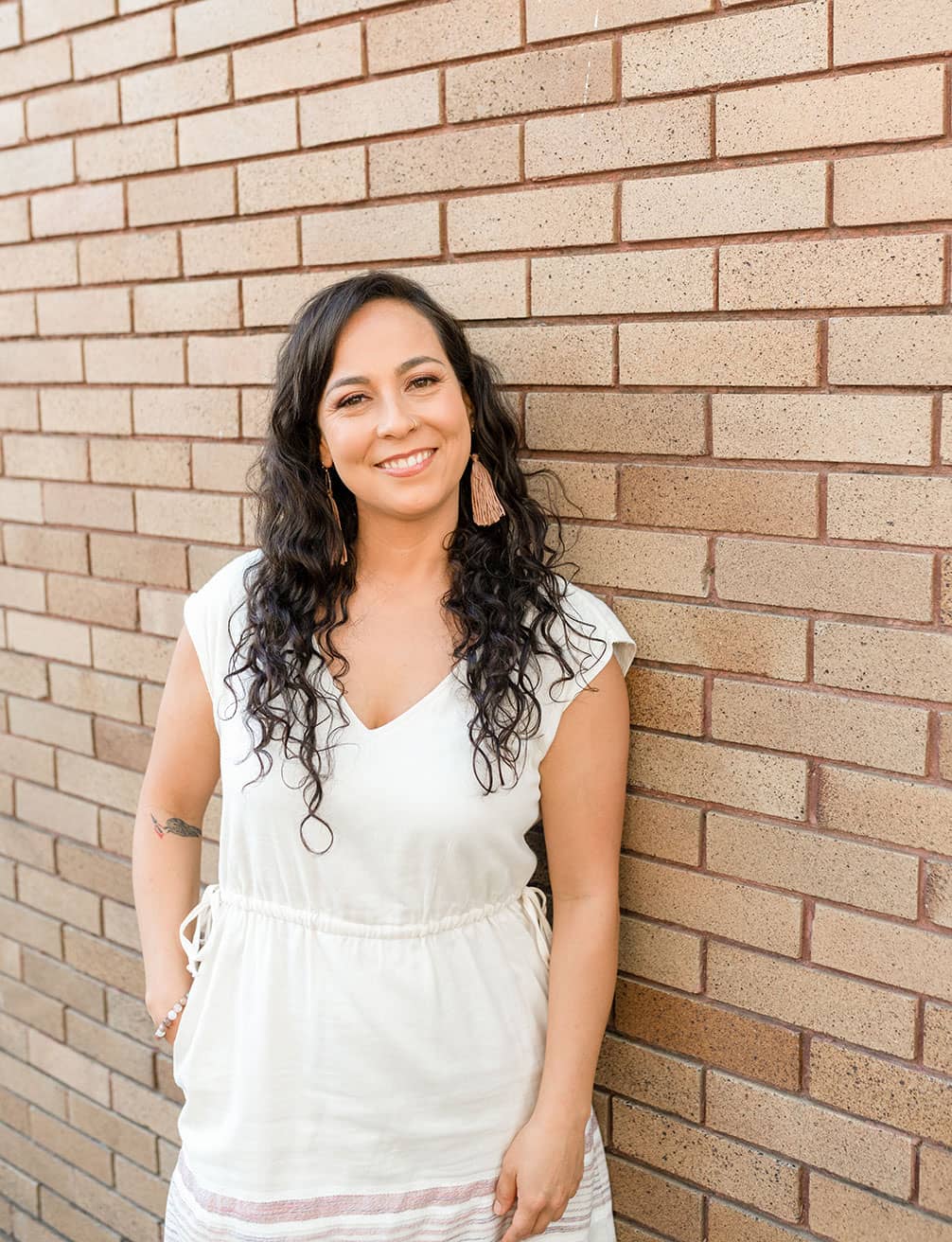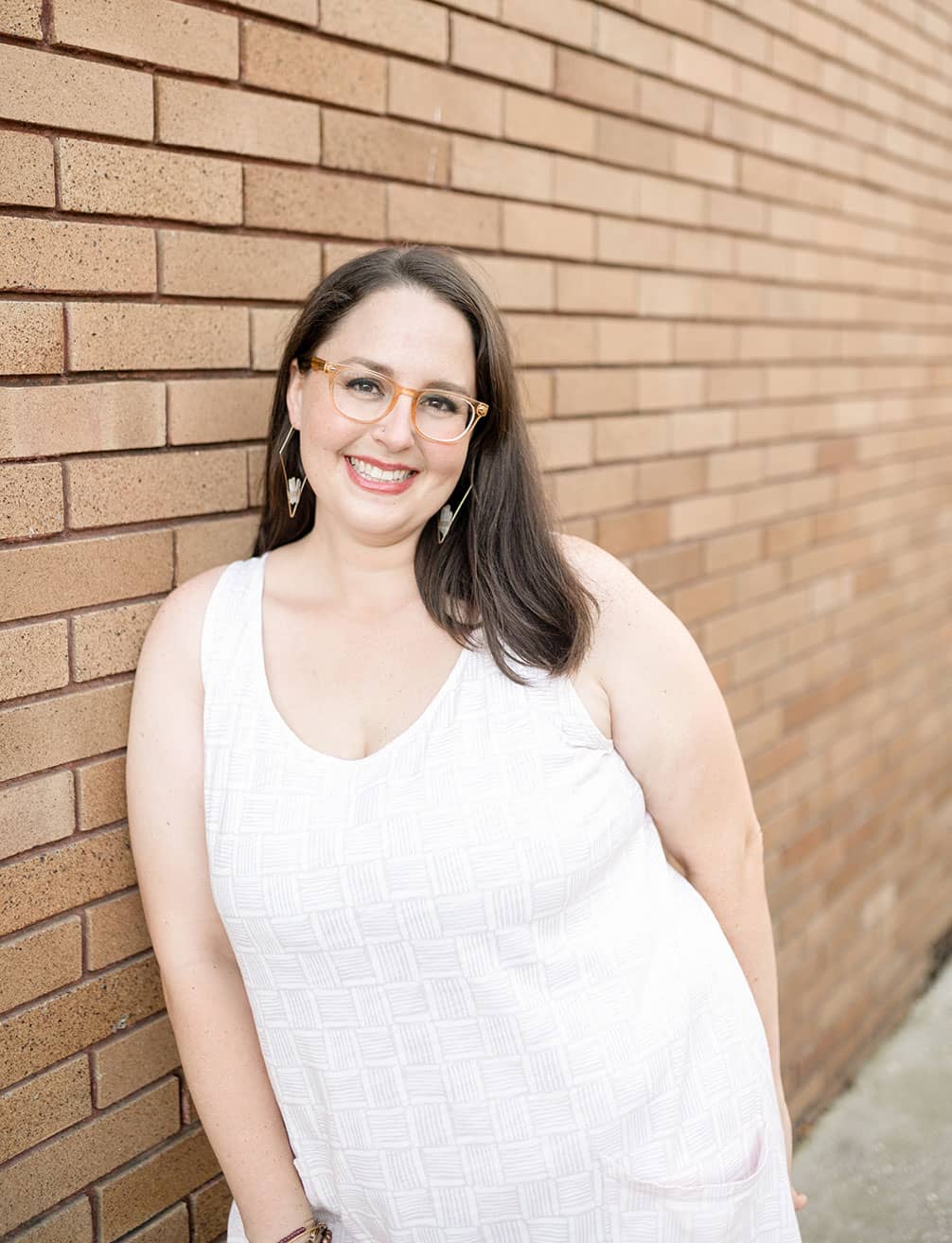 I love to talk about all things birth, breastfeeding, babywearing and everything that goes with supporting conscious and compassionate community care for women and families. My passion has brought me here where I support both the midwives of Sacred Birth and the women and families we serve. 
My partner Christopher and I raise our three fantastic and inspiring daughters, Evelyn, Adeline, and Juniper here in Seminole County. Our girls are third generation Floridians and we love to spend as much time as possible out in nature enjoying the diversity of ecosystems we have here in Central Florida. When we travel we like to go to the beach and spend time between the Florida Keys and the Western mountains of North Carolina as much as we can. 
In my spare time I am a volunteer Leader for La Leche League of Greater Orlando, supporting mothers and families to meet their breastfeeding goals.
Hi! I'm Julie! Mother of 2, my yin and yang! I consider myself a passionate advocate for mental, physical and emotional balance, healing on all levels and a strong supporter of women's wellness.
I have been in the birth and wellness industry for over 10 years in Central Fl. I began my journey with yoga in 2002 with a desire to seek further knowledge of the yogic lifestyle. I then decided to study the philosophy of yoga and graduated from the 200 hour Yoga Teacher Training at the Sivananda Ashram in Val Morin, Canada in 2004.
While keeping with my practice during pregnancy, I learned how beneficial yoga was for me during pregnancy and childbirth. I was so inspired to share this awareness to other expecting mothers. In July of 2012 I completed the 85 hour prenatal yoga teacher training with Wisdom Method School of Yoga and also completed over 200 hours in Yoga Therapy training and is certified in Yin and Restorative Yoga. 
I continued my journey and completed the Certified Doula Program with DONA International, I am a Certified HypnoBirthing® Childbirth Educator with HypnoBirthing®, The Mongan Method, trained and certified in the use of Rebozo with Gena Kirby, a Certified Lactation Counselor with the Academy of Lactation Policy and Practice and a Hypnotherapy graduate from the Hypnosis Motivation Institute.
I am deeply dedicated to my calling in prenatal health, labor support, and educating expecting families to have the birth that is meant for them and their babies. I am here for you during your journey as well!