R A C H E L   T Y B O R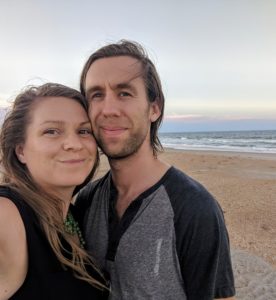 I'm thrilled and honored to be joining the Sacred Birth Midwifery team as I re-enter the birth world since moving to Central FL in 2018. I was called to midwifery both by it's inherent holism as well as the alarming reality that the conventional US maternity system is failing to provide the best care, as evidenced by rising maternal mortality rates. Before becoming a midwife, I earned my Bachelor's of Science degree from the University of Illinois in Psychology, with a minor in Anthropology, including Pre-Medicine and Herbology courses.
Before midwifery school, I also worked as an environmental organizer, natural builder, native plants propagator, doula (trained and certified by DONA International), and placenta encapsulator for hundreds of new parents. I'm humbled and full of gratitude for every birth I've been invited to attend since 2010, and for the mentors, including CNMs, CPMs, and Traditional Midwives alike, who have entrusted me with their wisdom.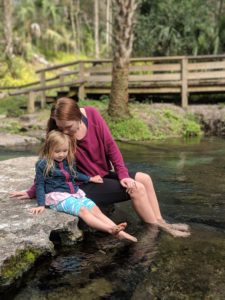 My Direct Entry Midwifery Degree is from the only publicly funded school in the country accredited by the Midwifery Education Accreditation Council (MEAC). I became a Certified Professional Midwife in 2013, and practiced midwifery in my previous state of Wisconsin (where I am still licensed) at my own home birth practice, Open Arms Midwifery. In addition to providing prenatal, labor, birth, and postpartum care, I also offered in-home fertility support, including helping folks using donor sperm.
Since becoming a midwife, I've experienced the ecstatic joy and intensity of birthing my own two radiant babies at home in 2014 and 2017. Their pregnancies and births were both utterly unique and served to enhance my first hand empathy with the laboring people that I serve. The care I received by choosing to birth at home in the empowering embrace of skilled midwifery expertise was very different than if I had chosen a non-individualized path dictated by hospital protocol. My first was born almost 4 weeks early and my second was almost 10 and a half pounds! Both were beautiful, healthy, normal labors without any fear and full of bliss, and with no separation of mom and baby.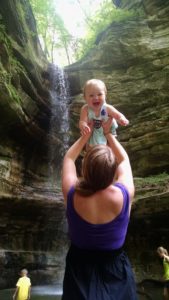 Since becoming a mother to two, my partner Luke and I decided to move closer to my own parents in Florida, in search of a sustainable balance between being on-call as a midwife while also being a present mother for my own family. We love being outside, cooking, reading, and crafting. When I'm not attending births, you can find me playing with my kids at Free Forest School of Central Florida, where I am a founding co-director and weekly facilitator.
Thank you for the honor of witnessing your journey!