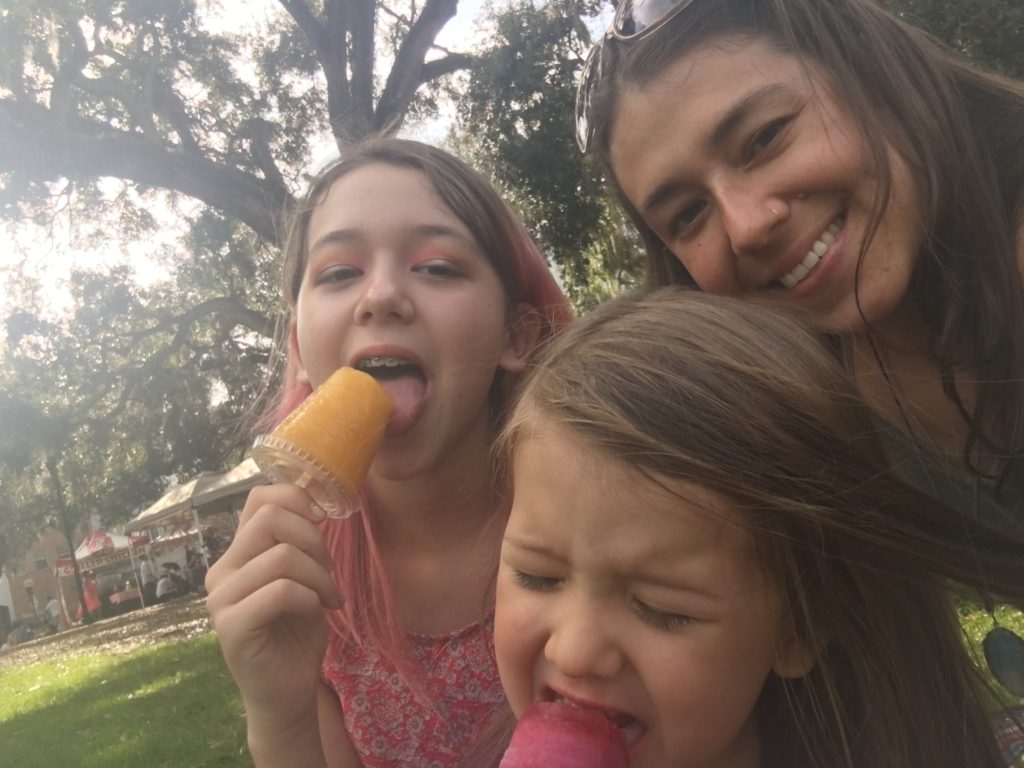 Wow…having a baby can certainly put a hold on a lot of things! In the last two years rather than slowing down, I have been a very, VERY busy midwife. I thought I would have the opportunity to savor my children more by joining a large, multi-midwife birth center practice and putting my small, private practice on hold. At the time, with a new, barely one year old baby I was struggling with the demands of owning a business and practicing as a midwife within that business. What I learned during these last two years both from a clinical standpoint and as a business owner was invaluable. I'm grateful for the experience in more ways than I can say.
One of the things I realized in the process was how I had put my own vision on the back burner out of just plain fear. I am a huge advocate for people living life more fully, being happy, following their bliss, and creating what it is we want in life NOW. Yet, there I was, not living out what I truly believed in my heart. I was serving families…many, many families, yet I felt stretched thin with hardly anything left for myself or my children. Something had to change. Something had to give. I knew I would not let that 'something' be mine or my children's emotional well-being. We are much too precious and our relationship much too important for me to let that happen.
It was time to return to my vision and to my beautiful, cozy, and intimate 'Sacred Birth' practice. It was time to re-calibrate and re-align with my beliefs. It was time to build the sisterhood I really craved in midwifery and to build community around that sisterhood. I had some additional clarity in the process. I remembered that I am also a true advocate of bringing birth back home (for low-risk, healthy women). HOME is where I truly feel babies should be born. Not only to protect their precious micro biome but because I feel it is the natural order of things. After all, home is where the love that made this baby likely grew. Home is where this baby was likely conceived. Home is where it's mama likely feels most comfortable, thereby 'feeding' her baby all those wonderful, feel-good hormones. Home is likely where it's mama feels safest to 'let go', a process she must do in order to give birth.
I know home birth is not for everyone and I appreciate the institutions that are in place for those families that don't align with the idea. Birthing centers are a beautiful option for some families and serve as a cultural 'in-between' comfort zone between home and hospital. I feel they are needed in all communities.
In re-aligning with my beliefs I realized I need to place my energy and attention on the change I actually wish to see. I need to 'do' midwifery in a way that feeds my soul and that will only be possible by balancing it with my needs as a mother and as a woman. It will be possible by slowing down and savoring my children, prioritizing my self-care, savoring those relationships I create with my clients, savoring my wonderful friendships, returning to my deep-seated desire to help the planet evolve, and doing the things that feed my spirit on the daily! I have a renewed determination and love for these hashtags (Luna would make fun of me for saying that!) #slowliving #slowpregnancy #simplicityparenting #intentionalliving #slowpostpartum #simpleliving #sacredbirth and above all… #matriarchalways
I am determined to be a model for a new way of doing business, a new way of supporting women and it will be while also supporting and loving myself as a woman and as a mother….#matriarchalways (told you it was my favorite!)